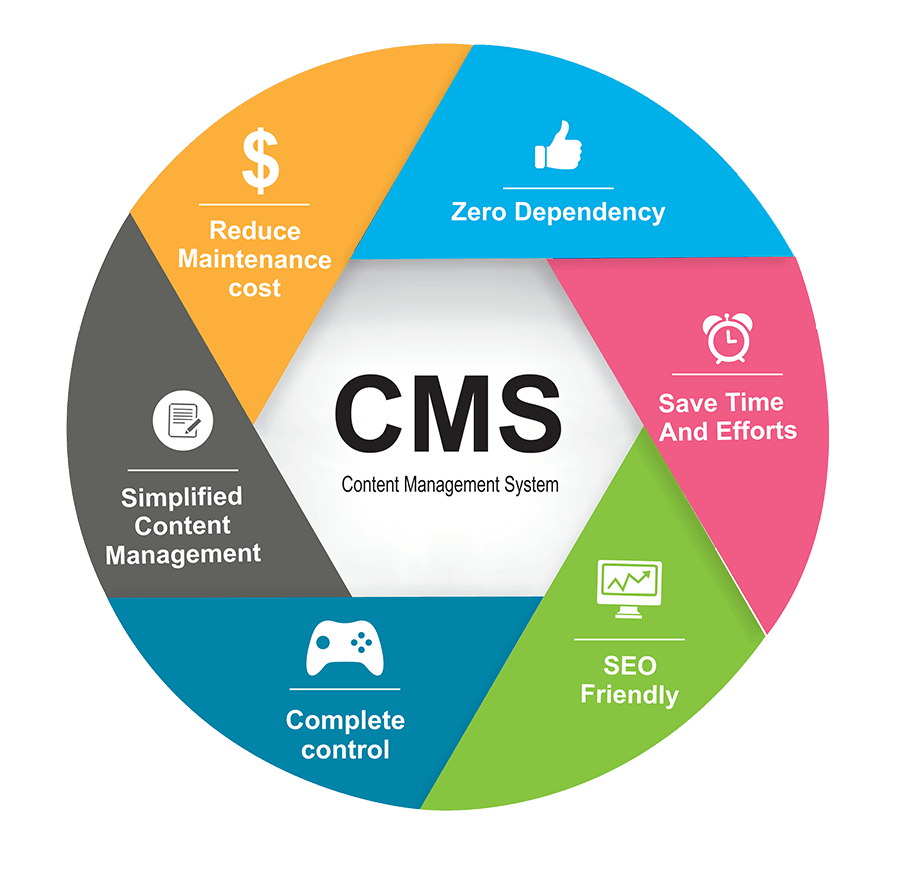 CONTENT MANAGEMENT SYSTEM
With the software of the Content Management System, the content on the website can be created and modified without the need for crucial technical knowledge. It basically aids in writing the code for the website from the starting without holding expertise in the programming language field. CMS can handle all the basic requirements of the architecture of the website to let you focus on frontend development.
Data Security
SEO Friendly
Restricted Permissions
Distributed Content
The online terrain is usually risky and is prone to getting security attacks. With the Content Management System the data remains protected. The attackers can cause a negative effect on the content, look, and feel of the website which can be protected with the Content Management System. It is always beneficial to work in a secured terrain rather than working on platforms that do not provide the security features because this reduces the risk of data theft or security attacks.
Usually all the Content Management Systems are SEO friendly which makes them compatible with addition of adjustable URLs, metadata, custom page titles. The aspect of Content Management System being seo friendly proves to be helpful in optimizing the website and increasing its online presence and if it has third party plugin it can also prove to be beneficial in optimizing the website.This feature is surely amongst the one that makes Content Management System a much needed software.
DESIGN SEPARATED FROM CONTENT
With the use of a Content Management System the design gets separated from the content and this is among the best benefits that CMS offers. The differentiation of content and design gives the liberty to add or edit the documents of the website design without possessing a lot of technical knowledge related to it. It in turn leads to the increased productivity of the team and the work management also gets more involvement through the Content Management System.
In the Content Management System, the administrator can set the access privileges for each of the users which means that certain users get the access to edit the documents, few get the access to publish the content, and others may have the universal access. The restriction in the access enhances the security feature of the website in a manner that only a certain number of people can perform edits in the documents, which in turn leads to higher data security.
Our mobile app development agency provides 24*7 support & maintenance even after the app is launched. Whenever, you want help we are always there for you. Simply contact us and we will solve all your queries. Moreover, we also ensure that your application runs smoothly and consistently by providing periodic maintenance.