We offer end-to-end managed IT services to keep your business operational
In the day-to-day running of any business, it can be difficult to identify an under-performing IT infrastructure on premises or in the Cloud. Issues such as an overloaded servers, outdated hardware, unsecured firewalls and data, VPN may not bring your operations to a standstill, but they do make you vulnerable to data loss. They can have an adverse effect on the efficiency and productivity of your entire system.
Whilst an in-house IT manager may be able to manage minor issues as they arise, to institute systematic change and optimize the performance of a commercial IT system, you need a team of experts, and that's where Surrey Geeks's managed services come in. Our team of professional engineers will monitor your IT environment and proactively maintain your infrastructure to make sure your business is operational.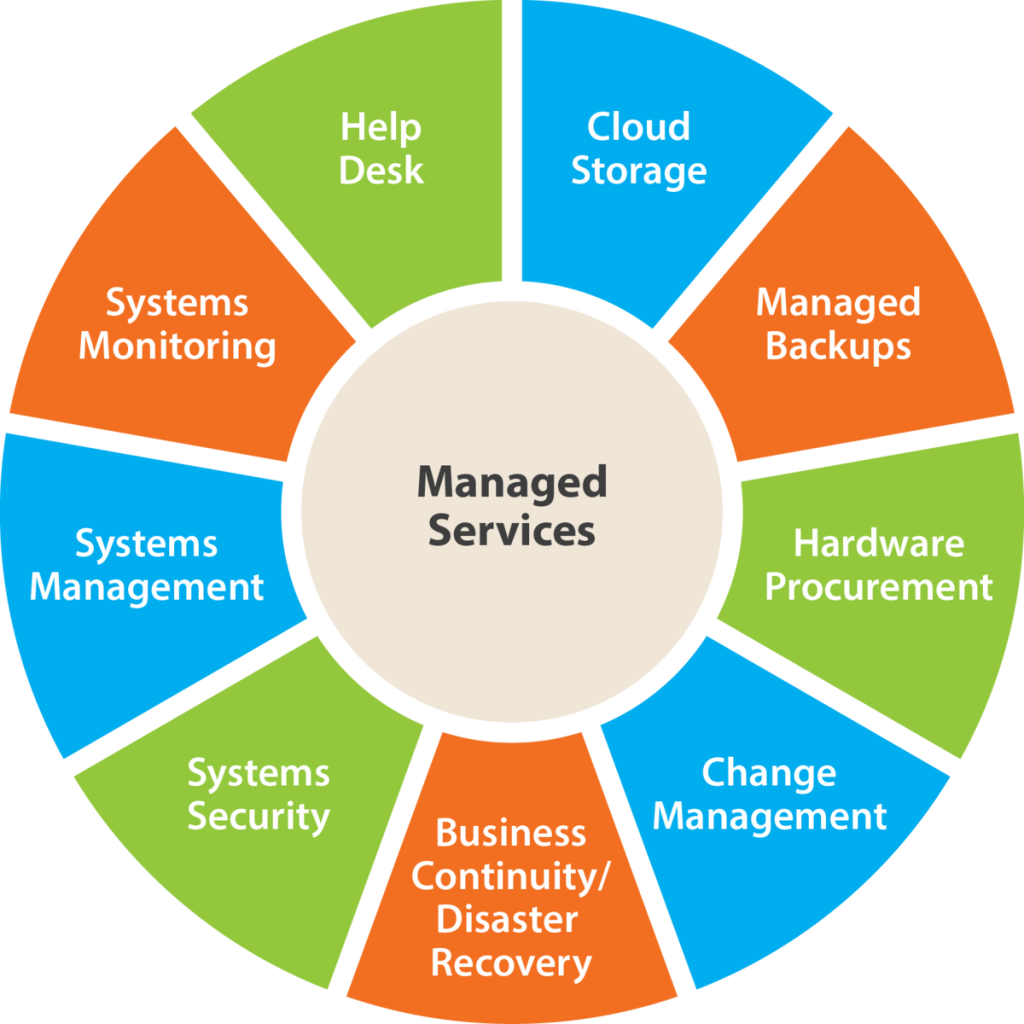 Take care of your business while we take care of your IT
Why Choose Us?
Some of the qualities which set Surrey Geeks apart from our industry competitors include:
Proactive
We are committed to developing and providing fully managed proactive IT solutions which ensure your business continuity is prioritized.
24/7 Service
We monitor and manage your IT environment 24/7. We strive to resolve IT issues in a timely manner to minimize business interruptions.
Certified Engineers
Our IT engineers and consultants are trained to remain up to date with the latest technology trends, ensuring the high level of security we provide evolves to mitigate emerging threats.
Surrey Based Team
Many IT providers outsource their work overseas, which often leads to compromised quality control. Based in our Surrey office, Surrey Geeks's IT team are able to provide a full suite of managed IT services.
We will manage all aspects of your IT
From infrastructure setup to emergency support, we have helped numerous Canadian businesses with their IT requirements. We understand every business operates differently and each IT setup is unique. This is why we develop a custom managed IT strategy tailored to your business. Partner with us today to gain access to our experts and let us help maintain your IT environment.
Some of the features included in our managed services suite include:
System Monitoring and Maintenance
Advance Security Services
Network Monitoring
Patch Management
24×7 Server Support
Systems Auditing
Security Regulatory Compliance HIPPA, PCI
Disaster Recovery and Business Continuity
End User Protection
Application Management
Mobile Device Management
User support and Helpdesk
Office 365 Support
Ongoing Consultation