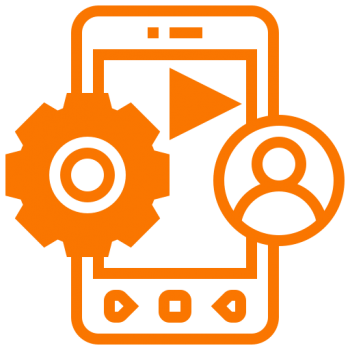 Mobile App Development
Your ideas definitely deserve a place then how about in PlayStore or AppStore? With the escalating demand of mobiles, the need for mobile applications to make your business reach out to the masses becomes a necessity. Our team of mobile application developers will strive to work according to your insights, needs, budget, and timeline. At Surrey Geeks we believe in delivering the work in the said time frame.
Cross-Platform Applications
Responsive Interfaces
Customized Design
24*7 Support
Being creative in the designs solves all the existing problems with ease and our designers and protypers are dedicated in their work and know that every project needs to be designed with a different user experience perspective. Thus, a good amount of time is spent in devising the prototype and layout of the mobile application so that no compromise is done with the user experience aspect of the application. In turn, this will help you with customer retention and increased app downloads.
CROSS PLATFORM APPLICATION
A much wider reach is achievable with the mobile applications that are compatible in working on multiple platforms. The mobile applications developed for cross platforms always balance the aspect of clarity and features while delivering responsive interfaces. Also, the technologies used for designing and developing these mobile applications are the latest and the ones that improve the overall quality of the application. Further, his will help you in reaching a wider range of audience
A separate team of analysts tests the mobile applications on various modules and aspects so that the final product that the client receives is error-free and does not lag behind in any of the qualitative and technical measures. Testing is one of the very crucial parts of the mobile application development process as without testing even if the clients receive the product in the said time frame, it will have bugs which will further take more time to get resolved.
If you think that the work of the team gets finished after the mobile application is launched then that's not the truest thing. At Surrey Geeks, we deliver a consistent 24*7 support even after the launch of the mobile applications. For all the queries or issues, if faced any, you can directly contact our team and they will deliver you with the best possible solutions for you to continue working with the application without any hindrance.
Our mobile app development agency provides 24*7 support & maintenance even after the app is launched. Whenever, you want help we are always there for you. Simply contact us and we will solve all your queries. Moreover, we also ensure that your application runs smoothly and consistently by providing periodic maintenance.