Scalable Office 365 Solutions for Surrey Businesses
Improve productivity and mobility whilst cutting costs by moving your software requirements into the cloud. Office 365 enables companies to stay up to date with the latest Microsoft products and access them safely from any device, anytime, anywhere. The key benefits include:
Mobility: Office 365 can be accessed anywhere that has an internet connection, making it ideal for working remotely.
Shared access: A number of new sharing features streamline the collaboration process and minimize double handling.
Variable plans: There are a number of different plans available to meet the needs of different sized businesses.
Scalable pricing: Plan subscriptions are charged at a rate of per user, per month. This makes it easy to scale up or down as your business needs change.
Comprehensive security: Advanced security features including encrypted mail, data loss prevention policies, mobile device management, and advanced threat analytics make Office 365 just as safe as software on a server-based network.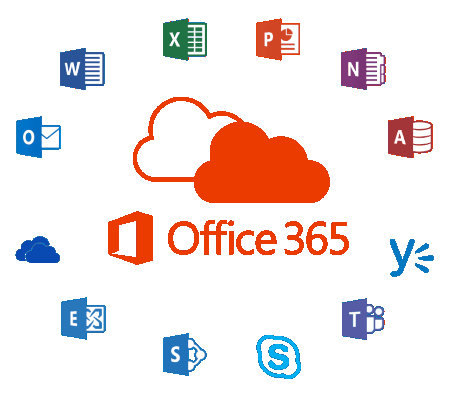 Microsoft Partners
As Certified Microsoft Partners, we are equipped with all of the skills and resources necessary to help businesses effectively utilise Microsoft products. Offering support for data management and software development, we strive to help our clients improve efficiency and productivity using Microsoft technology. As Microsoft Partners, we are also kept informed about planned product releases and updates as well as industry trends, so we are ideally placed to advise you on the right Microsoft products to suit your needs.
Surrey Based Support Team
All of the IT setup and support services we provide are actioned by our Surrey based support team. Choosing an onshore IT provider to assist with your Office 365 requirements has a number of benefits including real time support and expertise that are tailored to the needs of Canadian businesses.
Scalable Solutions
One of the key points of difference that separates us from our competitors is the scalable nature of the services we provide. Partnering with Surrey Geeks gives businesses of all sizes access to enterprise grade products and resources which are scaled to suit your needs.